Image:
Which car is the best for a family use?
Which car is the best will be determined by a family needs. Practical use, preferences and budget allowance will lead to a decision which type and brand of a vehicle will satisfy a particular family the most. There are many agencies evaluating cars by its safety, reliability, fuel economy, price value and other parameters but while one car will be ranked highest in one category other model will be better in another.
Consider interior space and size of a car
Usually vehicle interior dimensions and number of seats are one of the most important factors to look for while choosing a car for a family. While family of three might be perfectly satisfied with a mid-size family sedans parents with 3 – 4 children not even consider Honda Accord, Toyota Camry, Chevrolet Malibu or Nissan Maxima on their list simply because it is no way to fit four car seats in such vehicle. 7 – 8 passengers minivans such Honda Odyssey, Toyota Sienna, Nissan Quest, Kia Sedona or Dodge Grand Caravan are very suitable for a bigger families. Also for those who like family vacations on the boat and need better towing capacity might consider larger SUV such Chevrolet Suburban or Toyota Sequoia. Also SUV is a best choice for snowy winters.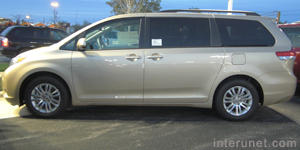 Fuel economy
Many people who drive 30,000 – 50,000 miles per year might think how to save on fuel and consider some fuel efficient car. But it is always priority has to be identified. Toyota Prius, fully electric Nissan Leaf or Ford Focus might be good options for some, but many, if not a majority disagree, because these cars stands for a fuel economy first and spacious Cadillac Escalade ESV cannot be compare to Mitsubishi i-MiEV. Many car manufactures offer a hybrid engine options on their models, which might save a few hundred on gas every year, but still the bigger car the more powerful engine it will require and lower fuel economy the vehicle will be.
Budget set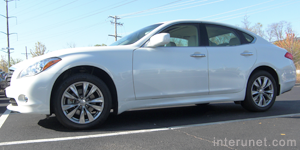 It is not necessary the more expensive car the more reliable and trouble free it will be. There are numerous of factors will affect the car price and some brands just cost more while other relatively cheaper. Usually buying a new vehicle from dealership you pay the most and you will lose the most because of depreciation. But resale value is a factor might indicate a reliability of particular car. While some vehicles will decrease in cost by 40% - 50% after manufacturer warranty expired typically in 5 – 6 years or 60,000 – 100,000 miles, some car makes and models might still keep it cost only 30% - 35% below its original price. It is definitely an option to buy a used car from a private seller saving initially the most, but it is always much greater risk to spend more on repair sooner.
Which car to buy for a family
Not only common sense, but statistic as well will show that the car ranked better in most categories doesn't mean the bestselling car. Moreover, all ranks quite not clear themselves and while one source might emphasize that particular vehicle is the best for performance, reliability, and safety other will point on a different brand and model with a list of tests performed telling that other car is better. Always consider numbers of factors and family requirements the most while deciding which car is the best to buy for your family.