Image: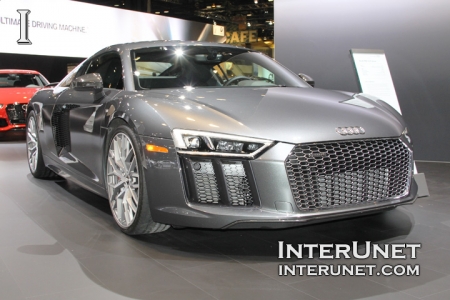 Which car is a best will be determined by particular needs. The vehicle which will satisfy the customer's needs the most and fit in your lifestyle the best is a car you need to purchase. There is no generalization in the term of determination "the best" otherwise one particular car will completely dominate with no chance of competitors existing.
Automotive industry is constantly changing and car manufacturers working on creating better and more competitive models for satisfaction drivers with any needs and budget. There are always combinations of factors which will determine the term of a "best car", but still all parameters might be objective if you just like the auto you have no matter how much you spend on gas or how big the interior room if only what matter is a speed and acceleration.
Best family cars
Typically family car family car will associate with a minivan what is one of the best options and will be suitable for driving children to school, activities or just go on a family vacation. List of popular minivans:
Toyota Sienna
Honda Odyssey
Dodge Grand Caravan
Kia Sedona
Nissan Quest
Chrysler Town & Country
Volkswagen Routan
Chevrolet Uplander
Best vehicles for fuel economy
There are a few categories of a vehicles should be considered with a best fuel economy performance.
Electric car – operates using electrical energy as a source of power. With traditional measurements of fuel economy in gallons per miles or liters per kilometers conversion should be used to determine how economical the car is. Some of electrical cars:
Mitsubishi i-MiEV
Ford Focus EV
Nissan Leaf
Peugeot iOn
Smart ED
Hybrid car – usually hybrid-electric vehicle in with traditional fuel (often gas) combined with electricity generated by battery to produce energy for generating the power. There are many cars from small compacts to larger SUVs available on the market with hybrid electric engines to reduce fuel consumption. Some hybrid cars with the best fuel economy performance:
Chevrolet Volt
Toyota Prius
Honda Civic Hybrid
Vehicles with the best off-road performance
If you try to find a vehicle for off road use you have to consider a few factors
Vehicle has to be 4x4 with a low 4L and high 4H options.
Vehicle has to be an SUV or truck. Sedan equipped with automatic AWD means from little to nothing when it comes to off road performance – it is just better option for moving vehicle forward on slippery road in comparison with a FWD.
What is the best then? The best if the vehicle has higher ground clearance and locking differential option which allows locking both wheels on one axe or all four wheels together. Unfortunately only a few models have last option.
Good off road vehicles to consider:
Hummer H2
Hummer H3
Jeep Wrangler
Toyota Land Cruiser
Toyota FJ Cruiser
Dodge Ram
Best sport car
If you will exclude Ferrari, Lamborghini, Aston Martin, McLaren and Maybach along with a few more exotic choices which are out of price range for most of drivers you still have an opportunity to feel the power while behind the steering wheel. A sport and luxury car is a best example when the term best doesn't mean much. From the one side only a very small percentage of people can consider such options; from the other side you are paying for a brand the most. Some affordable sport cars are worth to consider:
Porsche Boxster
Chevrolet Corvette
Mercedes Benz SLK
All bests are very objective terms when it comes to cars
Sedans are most popular cars and such models as Toyota Camry, Honda Accord, Nissan Altima on the top of a list.
Despite the fact of vehicle ranking by numerous of association through the world trying to determine which car is more reliable, safe and with a highest performance rank overall it doesn't mean that car will be best-selling or most popular among drivers. As many people agree as much might disagree about each and every model.
If all ranks will said the minivan, sedan or fuel economy car is a best for my family I strongly disagree and like my V8 4x4 Chevrolet Suburban where all my family of four can fit without realizing there are 4 bicycles from the back and we are hauling two jet skis going on a vacation. The answer to a question how to choose a car is a simple – think what is most important to you – size of a car, speed, or price and choose a vehicle according to your needs.