Image: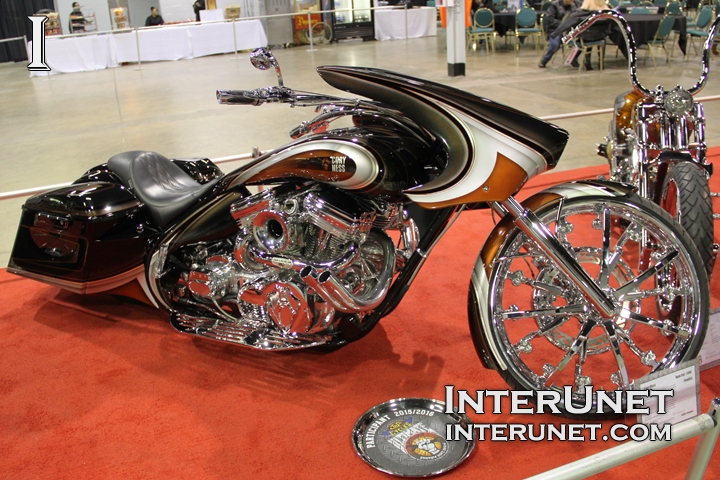 Body:
Owner: Cory Ness
Builder: Cory Ness
Bike Name:
Make/Model/Year: 2015 Ness
Paint by: Eric Reyes / Outlaw Paint
Engine Type: Ness / Pelegrini 248 cu in
Engine Modifications: 2 engines in one case. Hand poured cases
Chassis Modifications: Heavily modified Ness frame to fit special engine
Special Features: Twin engine in one hand poured case. One off special front wheel with inboard brake. Handmade fairing, tank and side covers. Custom build motorcycle with multiples unique features.