Image: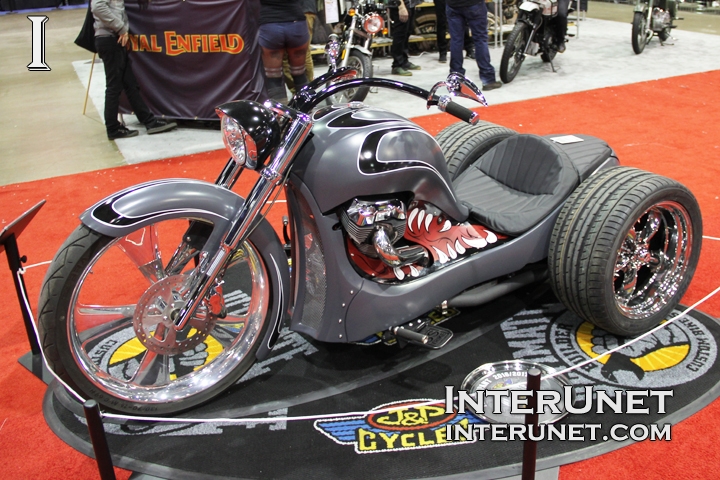 Body:
Owner: Jason Nieman
Builder: SS trike
Paint by: Eye Candy Customs
Year/Make/Model: 2017 SS Trike
Special Features: 10 year building trike project from concept (Big Wheel trike for Big Kids – aka grown-ups) to road ready ride. The S&S X-Wedge fuel injected engine supplies the power and the SS Trike made automatic transmission get the power to the rear axe. It was great accomplishment to make an automatic transmission work with a V-Twin. Motorcycle has machined aluminum frame what makes the ride more comfortable. Lightweight aluminum frame significantly reduce overall bike weight. Motorcycle features unique cork screw bent handle bars, 360 degree heat shields on the exhaust which greatly reduces the heat coming off the exhaust.