Image: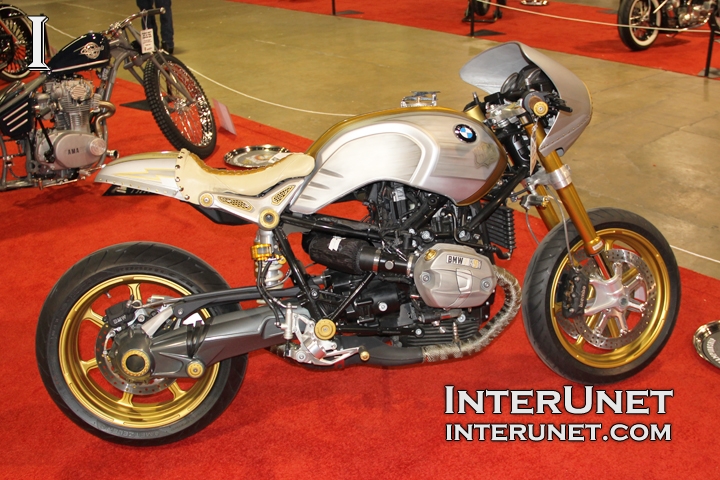 Body:
Bike Name: Real Deal
Owner: Jessi Combs & Theresa Contreras
Builder: Jessi Combs & Theresa Contreras
Paint by: Theresa Contreras
Year/Make/Model: 2016 BMW R Nine T
Special Features: Jessi Combs fabrication, upholstery and assembly including front faring, modified tail cone, custom seat, Theresa Contreras design, paint and assembly. Roland Sands Design wheels/hub, assembly, trim, accessories. Ohlins front & rear shocks, steering damper, Person's Customs pegs, Industrial Metal Supply metal, PPG Industries Vibrance collection paint Hermes Soulful yellow with liquid metal, Crafty B Nostalgia Speed custom gas cap, K&R air filters, JW Speaker headlight, Antigravity battery, Wunderlich devil's eye LED, DASA exhaust.