Image: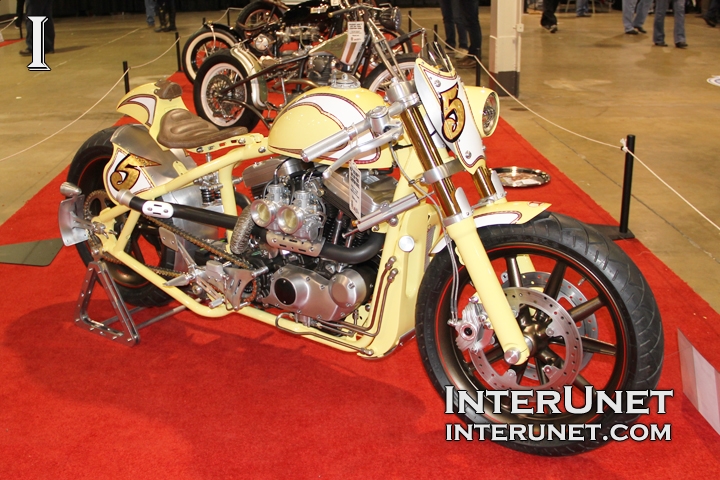 Body:
Bike name: Phoenix
Owner: Gerard F. Siani
Builder: Steven Iacona
Paint by: Nub Grafix
Year/Make/Model: 1992 Harley-Davidson Sportster
Special Features: Modified Harley-Davidson frame. Hand fabricated oil tank, oil cooler shroud, front and rear fenders, front fairing, gas tank, tail section, exhaust pipes. Many other parts are hand milled and motorcycle has numerous custom features.