Image: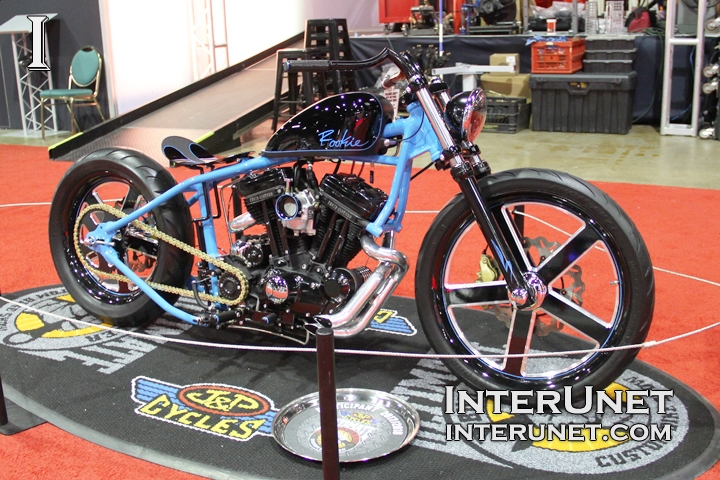 Body:
Owner: Rob Bochanski, Troy Layton
Builder: Rob Bochanski, Troy Layton
Paint by: Troy Layton – Irons Customs; Adam Karns – Karns Kustoms
Year/Make/Model: 1991 Harley-Davidson Rigid Sportster
Special Features: Motorcycle features 1991 Harley-Davidson Sportster drivetrain. Modified stressed member design frame. Bike has handmade bars and exhaust , Billet wheels, radial calipers and hidden electronics in fuel tank.