Image: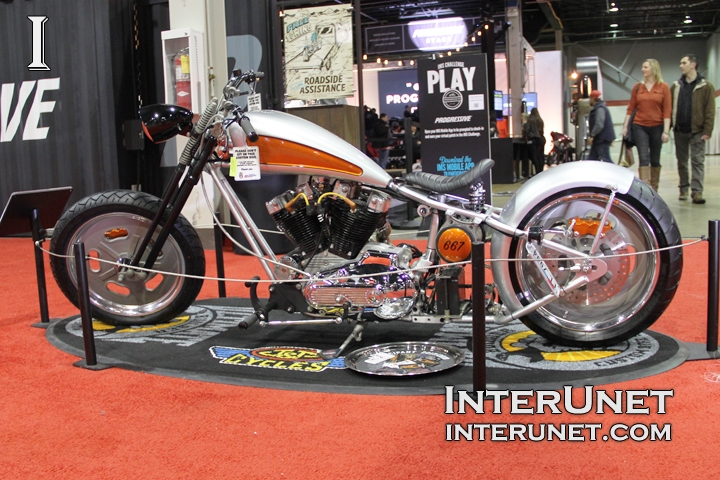 Body:
Owner: Bob Folkestad
Builder: Bob Folkestad
Paint by: Chris Cope
Year/Make/Model: 1979 Harley-Davidson Sportster
Special Features: Chris Cope painted the motorcycle with House of Kolor Kanty Paint and Bob Folkestad Ceramic Coated wheels and components. Hyperperformance rebuilt the motor with performance cams and a new top end. It is plumbed with Aeroquip fittings and real braided lines. The stock Sportster frame was utilized and cut off at above the engine mounts and fabricated the rest of the frame with DOM tube.