Image: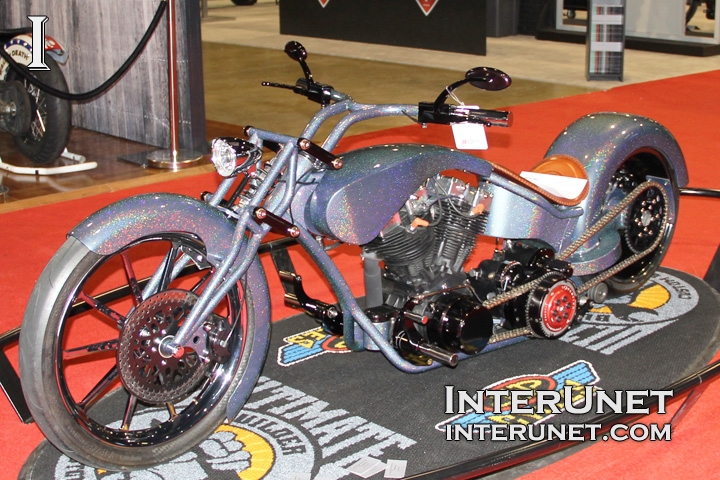 Body:
Owner: Curt Owen
Bike Name: Moonlight Tango
Make/Model/Year: 1978 Harley –Davidson
Paint by: Dennis Ruse
Engine Type: 1200 Harley-Davidson Shovelhead original
Engine Modifications: Head work, Leineweber cam, Crank work, Wiseco pistons.
Chassis Type: Pro Street
Chassis Modifications: Single side swing arm, stretch and rake on the frame hydraulic suspension.
Special Features: Shop made wide glide girder 99% American designed and handmade.