Image: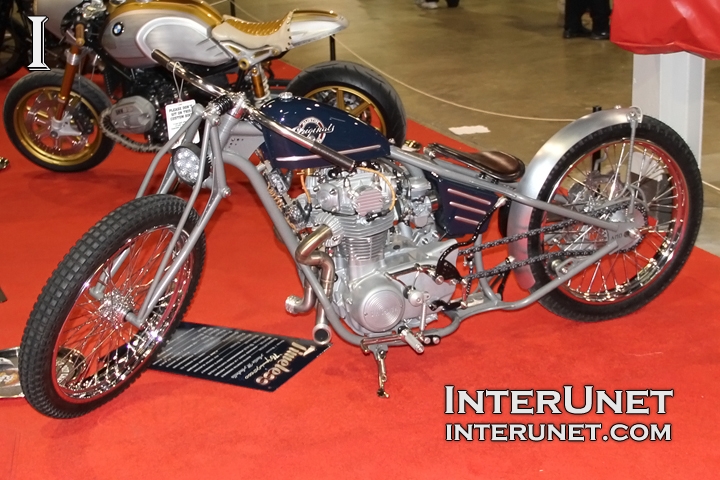 Body:
Bike name: 1976 Yamaha XS650
Owner: Austin Andrella
Builder: Austin Martin Originals
Paint by:
Steve Hennis: Flamethrower Customs
Alex Hamilton: Hamilton Design Co.
Year/Make/Model: 1976 Yamaha XS650
Special Features: 138 cycle designs frontend, Austin Martin Originals full frame, 277 rephased 700cc JE forget pistons. Matching 21 inches wheels. Hand pained logo by Hamilton Design Company. Base painted by Flamethrower Customs. AMO stainless bars and exhaust. 3 month to build, 7 days to assemble. Matte clear powder coat on the frame and frontend. Black bike wheels one-off spool hub. Lyndall Racing 2pc. Fully floating high carbon crown cut rear rotor.