Image: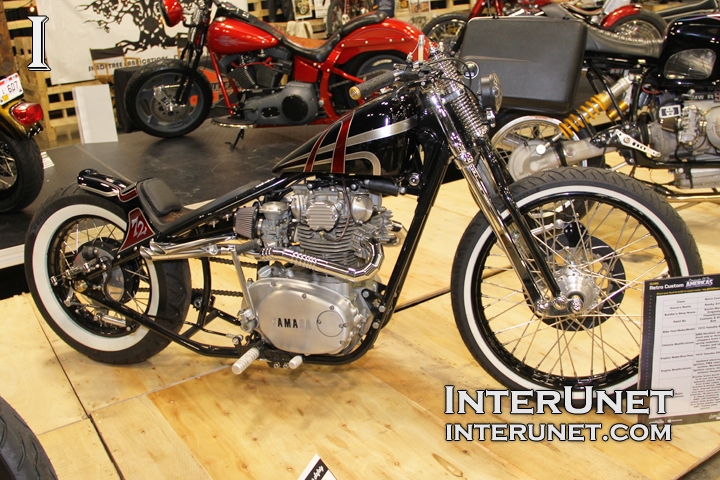 Body:
Owner: Shelby Griffin
Builder: Austin Martin Originals
Paint by: Flamethrower
Year/Make/Model: 1972 Yamaha X5650
Special Features: AMO Hardtail chassis of this motorcycle has springer front end w/three two choppers front leg & spring stabilizer, 1 pc. Fender and tail section. 1972 Yamaha X5650 650 cc engine features updated electronic ignition, PMA charging system, Mindwar ignition covers, motor exhaust flanges. Other modifications include: Brembo levers bored out to fit one inch bars, hydraulic clutch, AMO front brake caliper bracket & anchor, AMO bars, internal throttle, iron heart customs mid controls, 36 piece pie cut & ribbed exhaust by AMO, LED headlight, prison moto brake light, bare bones leather seat, AMO license plate bracket.