Image: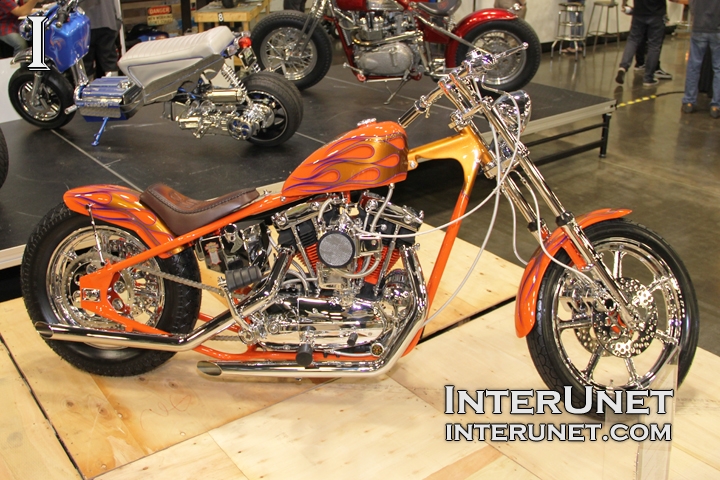 Body:
Owner: Tom Miller
Builder:
Paint by: Gary Queens of Other Side Customs Dallas, Texas
Year/Make/Model: 1967 Harley-Davidson XLCH
Frame: Built to specs by C&J Frames in 1979
Special Features: Chassis of this custom Harley feature multiple modifications. Additional tabs welded by owner for exhaust, oil tank, gas tank, oil cooler, rear fender, license plate and rear disc brake setup. All sheet metal and frame sandblasted and hand sanded for molding. I967 Harley-Davidson 900 cc engine has S&S 4-5/8 flywheels, 1979 1000cc barrels with port & polished heads, Sifton cams, Manley valves, Barnett clutch, S&S L-carb with machined stack. Engine built by George Feltes of Feltes Motorcycles and Firearms. Custom bike has handmade rear fender and fender struts, converted aftermarket Harley cast mag, which used original Harley drum brake, to a disc brake with sprocket separate. Turned lower legs on front end. Custom triple trees and modified drag bars. Custom hand stitch seat by Duane Ballard.