Image:
Very often how safe is a car will depend on how safe is a driver. Car manufacturers consider safety as a prior factor the vehicle should be tested before offering a particular model to the market. New technology moving forward and nearly all car makes and models have latest improved safety feature. While different associations, administrations and insurance companies trying to evaluate the car safety there are a lot of information missing and based on just a few test performed it is impossible to say which car will be safer.
Very typical tests on "common types of collisions" might not be accurate how vehicle will withstand the impact in real life crash simply because it is a no common collision. Every accident is unique and while hitting an obstacle with a speed 60 mph when the wheels are at 90 degrees will show one results avoiding a crash in reality will never be the same. Each and every driver will react differently and turning the steering wheel at a higher speed just a second before collision will make the "typical crash test" useless.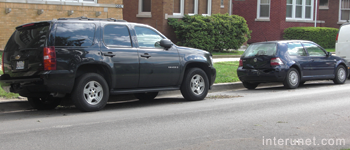 Vehicle weight and size as factors of safety
While many experts might say the bigger SUV are not quite safe because of higher possibility of a rollover do not be confused. The bigger and heavier the vehicle the more safe it is in the case of collision. Bigger SUVs and trucks are higher than regular sedans and accordingly have a higher center of a mass weight that is the reason for increasing a possibility of a rollover. As many experts will point this as a big disadvantage of SUVs when it comes to a safety many will have an opposite opinion. It is just a type of a car and you have to know how to drive it save.
Sport cars are all made low not because the design but because it significantly decrease the chance of rollover especially at higher speed, but it doesn't mean the car will be safer. Moreover the sport cars are much more often involved in accidents than any other vehicles and this is why you pay more for insurance. It doesn't mean the lack of safety features, but because such cars typically driven by people who like speeding and acceleration what will lead to an accidents very often.
Some facts:
| | | |
| --- | --- | --- |
| Vehicle characteristics | Chevrolet Suburban | Mitsubishi Lancer |
| Heights* | 76.8 inches (195 centimeters) | 58.7 in (152 cm) |
| Curb weight* | 5,824 pounds (2,640 kilograms) | 3,000 lb (1,361 kg) |
| Ground clearance* | 9.5 in (24 cm) | 5.5 in (14 cm) |
*the numbers are accurate, but not exact and might slightly vary.
Which car has better chances to protect its passengers and driver in case of collision? The answer is simple: nearly twice bigger Suburban will be more safe. What about other factors? Bigger car might takes longer to stop and higher vehicle will have bigger chances to rollover, but driver has to know how to drive a particular car. Rear end collisions happen not because a car ahead stops suddenly, but because following car not keeping a safe distance which is increasing proportionally to the vehicle weight.
Driver means safety
While analyzing the statistic about which types of cars safer there is one huge question arise – who is a driver? Many sources will point family sedans Toyota Camry, Hyundai Sonata, Volvo S80 or even family minivans including Honda Odyssey, Volkswagen Routan or Kia Sedona are safe. And it is true all that cars designed for a family and to protect very often children inside in the case of a crash but who is driving such cars? They are not for racing and often used by parents. It is not possible to compare mother behind the steering wheel of a Mazda5 with a child in car seat to 18 years old teenager who just got a driver license and BMW Z4 as a present from wealthy parents.
Safety equipment
New cars are considerably safer than older because of more safety features the car equipped with.
As an sample 2012 Toyota Sienna equipped with the latest Star Safety System which include
Vehicle Dynamics Integrated Management System (VDIM)
Enhanced Vehicle Stability Control (VSC)
Traction Control (TRAC)
Anti-lock Brake System (ABS)
Electronic Brake-force Distribution (EBD)
Brake Assist (BA)
Smart Stop Technology (SST)
Pre-Collision System
Driver front airbag and front passenger Advanced Airbag System including driver and front passenger front seat-mounted side airbags, driver's knee airbag and all-row side curtain airbags.
All the improvements is a significant step forward helping to reduce the possibility of accident or protect the driver and passengers in case of collision comparing to Toyota Sienna which was manufactured 10 years ago.
Which car is the safest?
While choosing a safest car, consider the facts that bigger car will win in case of collision comparing to smaller vehicle, new cars have much more safety features in comparison with older models and the most important factor of safety is a driver. Instead of spending days comparing what is safer Lexus RX or BMW X5, teach your child how to be a safe driver, and be careful on a road yourself.