Image: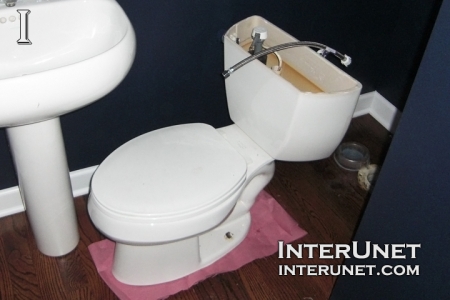 How much does it cost to replace a toilet?
Replacement cost vary from $210 for typical toilet with 1.28 – 1.59 gallons per flush range, 14" – 17" high bowl and simple installation to $1,300 - $1,500 for a stylish design dual flush toilet and complex replacement. But in some cases total replacement expenditures for an expensive toilet and labor might go up to few thousands.
Average prices for toilets
Cheapest two pieces toilet with lower flush performance can be bought from the shelf of a local home improvement retailer or ordered online for about $90 - $130. Prepare to spend $280 - $350 for decent quality water efficient with better flush rating a one piece toilet. Electric waterless toilets normally cost $1,100 - $1,400. But price might easily exceed $2,000 for high quality collections including toilet seats with bidet functionality. Plastic toilet seats with lid normally cost $40 - $70, but heated options with deodorizing system might go up to $160.
Materials expenses
Many toilets come with wax ring and floor hardware for installation. Some products have a toilet seat in the box as well. But in case of buying everything separately prepare to spend additional $70 - $250. In case of replacing water shut-off valve, water supply line or toilet flange expenses will be higher. In case of leaking some homeowner might consider repair instead of full toilet replacement. Repair kit which includes fill valve, flapper, and gaskets normally sold for $20 - $30.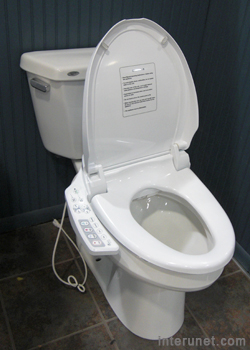 Labor cost
Remodeling contractor will estimate the total cost for replacement after analyzing work complexity. Disconnecting and taking out old and installing similar with same rough in new toilet might be estimated at $90 - $110 at lowest end. For assembling two pieces toilet as well as installing toilet seat shouldn't be any additional charges. Labor cost will increase if old toilet was leaking and fixing ceiling or flooring covering materials will be involved. Hiring a plumber for replacing broken flange, moving drain or water supply line in different place might cost $300 - $400 or even more for a complicated and time consuming work.
Replacing toilet during complete bathroom renovation project normally will be cheaper comparing to hiring a contractor for a toilet replacement only.
Estimating time
Simple replacement of standard toilet might be completed by a professional installer in 2 – 3 work hours. Many contractors might even offer a same day toilet replacement service with no prior in home estimate required for a fix rate. But installing toilet in a new place, putting new drywall, backer boards and tile along with painting might take as long as 2 – 4 full work days for completing the project.
Hire a professional or do it yourself
Simple toilet replacement which doesn't involve complex plumbing work might be performed as a do it yourself project. Many handy homeowners might consider cutting labor expenses and replace a toilet by self following the step-by-step installation instruction. For more complicated replacement it is better to hire a professional. Fixing water damages after a poor plumbing work doesn't worth saving a few hundred dollars on labor initially.