Image: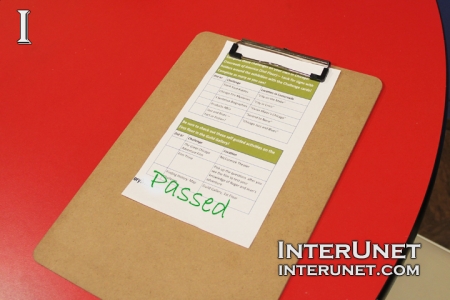 Why it is important to ask an employer questions approximately as many as he asks you?
Job interview is not only about preparing to answer employers' questions, it is also important to make a list of your own questions to the hirer. By asking questions you not only put yourself in a safer position once you will be employed, but show him your true interest in them, how eager and excited you are to learn about the company and its culture. In addition, you will reduce a number of surprises that you might face if you won't find out what to expect before being accepted for the position.
Therefore, you should give some quality time to think about what would be appropriate to ask for a particular job title and description from your interviewer to show him your great interest to get this job position. However, do not just write a list of question for the hirer at home, practice to ask them and even more importantly bring the list on the interview in a folder with other documents otherwise you will have a hard time recalling what you wrote once you are in front of the hirer.
Of course, you may feel that some of your questions might not be suitable for certain situations, people or maybe there won't be any good or right moment to ask all questions from your list. That's why it is important to make about twice more potential questions for the employer than you are estimating to ask in order not to run out of them earlier than expected. This will ensure more smooth and easier going interview process for the hirer and for you as well. The job interview might get hard even for an interviewer if you will be passive and do not interact with him. That's why it is necessary to keep the conversation life and on a positive note all the time.
Examples of questions for interviewers
When did you join this company?
Why did you choose to work here?
How the company changed since that time?
How the department I'm going to work in changed since you started to work for the company?
How many employees work in the department?
What excites you about the future of this company?
What do you like most about working in this company?
What is the company's culture?
What is the usual working day in the position?
How would you describe the team I would be working with if I'm hired?
What is the segregation of duties in this department?
How much accountability will I have?
How often are employees evaluated?
Do I need to get any certificates or licenses in the near future to be successful in this position?
Does this position offer any type of growth and advancement opportunities?
How soon do you expect to make a decision?
When can I expect to hear from you?
What the best way to contact you if I have any other questions?