Image: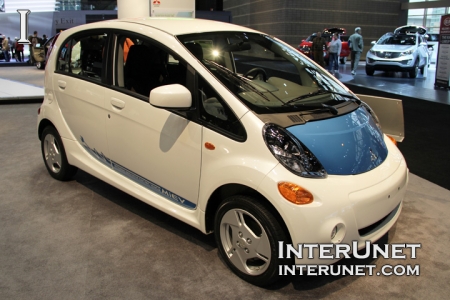 Fuel efficiency is one of the biggest concerns for many drivers who are shopping for new vehicles. With improving technology car manufacturers achieve significant reduction in vehicles' fuel consumption.
Electric vehicles
Electric cars do not use a traditional fuel – gasoline or diesel. It is fully electric vehicles and fuel efficiency can be calculated based on how far the car can go on fully charged battery and how much energy it will consume. MPG (miles per gallon) for conventional vehicles and kWh (kilowatt hour) for electric cars are two different types of energy and in USA Environmental Protection Agency convert kWh to miles per gallon equivalent for comparison of fuel efficiency for electric cars.
Electric cars fuel efficiency (EPA estimated)
2012 Mitsubishi i-MiEV – 112 MPG equivalent combined driving in the city and highway
2012 Ford Focus Electric – 105 MPGe
2012 Nissan Leaf – 99 MPGe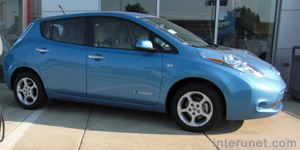 How electric vehicle actually efficient?
With 16 kWh battery and 62 miles range Mitsubishi i-MiEV will use 0.258 kWh per mile. Paying certain amount for every kWh to charge the battery will tell you "fuel" essences what is actually electricity cost. Nissan Leaf with 100 mi range and 24 kWh battery will use 0.24 kWh of electricity on every mile. Let say if you pay $0.1 for every kWh of electricity you spend $2.4 for every 100 mi to drive a Nissan Leaf.
---
Hybrid vehicles fuel efficiency
Plug- in hybrids use two energy sources – electricity and gasoline for powering the car. While driving a short distances some vehicles will use electricity only what makes them act similar to fully electric cars. Ones battery is discharged internal combustion engine start working to generate the power.
Most fuel efficient plug – in hybrid cars
2012 Toyota Prius plug-in Hybrid – 95 MPG equivalent in electric mode (up to 11 mi) 50 miles per gallon in hybrid mode
2012 Chevrolet Volt – 95/93 MPGe (city/highway) in electric mode; 35/40 MPG gasoline consumption.
Hybrid cars (no plug -in) fuel efficiency
2012 Toyota Prius C estimated MPG 53/46 or 50 miles per gallon combine city and highway driving.
2012 Honda Civic Hybrid 44/44 MPG
---
Conventional cars with the best gas mileage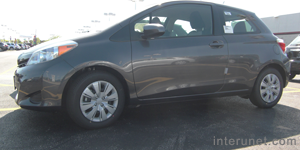 Compact cars with small engines are on the top of the fuel efficiency list. Unlike hybrid electric vehicles conventional cars get much better gas mileage on the highway with minimum braking and stopping.
2012 Kia Rio with 1.6L 4 cylinders engine estimated at 30/40 MPG
2012 Chevrolet Cruze Eco - 28/42 MPG
2012 Chevrolet Sonic 1LT - 29/40 MPG
2012 Toyota Yaris - 30/38 MPG
---
Diesel vehicles performance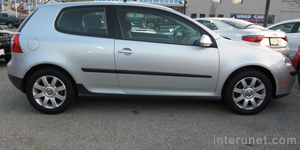 2012 Volkswagen Golf TDI and Volkswagen Jetta TDI equipped with 2.0L 140 hp 4 cylinders diesel engine get up to 42 miles per gallon on the highway and 30 MPG in the city.
2012 Audi A3 TDI with 2.0L diesel engine has a similar to Volkswagen Golf and Jetta fuel economy 30 MPG in the city and 42 on the highway.