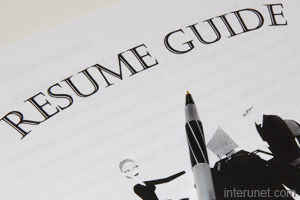 Start with gathering information for your resume
First step in your job searching process is to write an outstanding resume. So, first of all make a list of everything you are good at. This will remind you about all skills that you have and even about some that you even didn't think of. This is very important process because it helps you to gather all valuable and necessary key words on your resume making it remarkable. In case you don't feel like you can put sufficient amount of job qualifications on it, then include there everything you can for now and later you will add it along the way of your job seeking process. For example, you may consider expanding your skills and qualifications by pursueing some degree or learning some most used software in the field you are going to look for a job.
Create a resume
Nowadays there are so many ways on how to put your information together and create the perfect resume. However, use your best judgment and evaluate whether it is look professional. Remember that your resume should make you marketable. It should represent you as a valuable potential employee whom company cannot afford to lose. Because of that this document should be very well written and look attractive. It should not be overwhelming or too long. Try to fit everything in one page.
In contrast, as well as too long resume is not good, but too short won't work either. Therefore, if you don't have enough information to put there for now, you can fill the space with courses / classes you took at your school or volunteer experience, for instance. Remember that the more relevant key words you use on your resume the better chances that someone will see this document at least some day and select you for an interview.
Don't expect to write the perfect resume from the first time. Almost anyone can do it and this is long ongoing process. People usually get the perfectly written resume only by reviewing, rereading, adding, deleting, and rewriting it many times. That's why don't hesitate to start this process early and constantly work on it. Even though you might not like to update your resume, but think about it as a key to find your dreamed job faster.
Format the resume
It is also not recommended to over format it. Your resume might look better with some simple formatting than with overwhelming one. Therefore, write your resume short, but to the point and design it simple, but original. Usually it is the best choice which will work well in any case.
Print the resume
Some people might say that you need to print your resume on the special resume paper, but the white paper will work fine as well. The resume paper is just a nice thing to use, but not that necessary. In most cases hirers look on content and not on the paper anyway. Therefore, it is better to start working on your resume early and add more of your qualifications there than think about formatting more than you should.