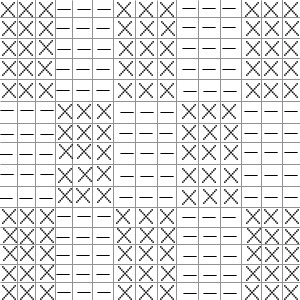 x - knit
- - purl
Many believe that knitting is not only savings, but also an exciting and involving process. Each knitting project is special and unique because you create and explore your imagination and abilities. Knitting baby hats are very enjoyable since you'll make your baby looks adorable in the hat and it won't require too much time or efforts from your side on doing it. You will definitely be satisfied with the end result when you see your baby so cute in the hat you just made yourself.
Step by step instruction
Step #1
decide on your yarn and pattern you want to use
It is better to choose soft yarn for your baby's so sensitive skin and comfort. However, yarn not supposed to be new or expensive. You can use the yarn from your other knitting projects without any hesitation, it will look as good as new anyway. In addition, if mixing colors is desired then knitting from used thread will save you money because it won't be necessary to spend extra for different color yarns. In the given example, very neat and simple patterns were used.
Step #2
do measurements of your baby head circumference
Then calculate how many stitches of the yarn can fit in one inch or centimeter and reduce the number by few percents. Remember, right measurements will save your day. We cannot overemphasize the importance of doing right measurements because you don't want the baby hat to be too tight or loose.
Step #3
cast on
Make a knot and desired amount of stitches according to your measurements. The rule of thumb is that the thicker the yarn is the less stitches per inch you will have and vice versa. In the given example, the child's head circumference was 45 centimeters and 90 stitches were used. From the beginning keep numbers of stitches even.
If you are new to the knitting process, please see how to cast on step by step instruction. There are many ways to cast on. It doesn't really matter which one you choose. Anything will work as long as you will have stitches in the result.
Further you have three choices whether
- to knit on one long straight knitting needle and then make a seam to join the sides
- to knit on round circular needles
- to knit on four needles as you would for making socks. In the example four needles were used.
Choose the way you will be most comfortable with. If you need to seam you need to have a hand sewing needle with a big eye.
Step #4
knit2 and purl 2 about 8 rounds
You might want to use bigger knitting needles for the pattern.
Step #5
knit 3 and purl 3 for 5 rows
After that where you knitted purl 3 and where you purled knit 3. Knit that way about 6 inches.
Step #6
start to decrease numbers of stitches
To cast off you need to knit two stitches together (k2tog). It is better to reduce numbers of stitches evenly from four needles. If you use the circular needles then it is necessary to count stitches on each row to make gradual and equal decrease. For example, k2tog every 10 sts, then every 8 sts, and so on. When you approach to the end, you can finish it by making a knot on the wrong side of the hat.