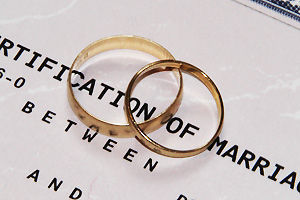 Many girls, young and older women want to find theirs other halves. Usually people are more successful and happy when they have romantic relationships than those who do not. Individuals who are in love are calmer and see more positive than negative. In addition, for many persons it is important to know that they belong to somebody and receive care from them. That way they feel more secure and see more sense in lives.
How to choose a husband
It is very personal thing and a perfect type of a man for different women is different. Some people pay more attention to look and age while others to wealth. The same as some girls concern what men have in their pants while others are interested more about how deep their pockets are. On the other hand, many ladies do not care about all things that are mentioned above. Those women just try to find nice, honest, kind, reliable, and reasonable spouses with whom they could share everything, support and advise each other.
What to expect while seeking for a husband
Different age group should seek for a partner differently. For example, young ladies can meet boyfriends at school, party, or even in public and then go with the relationship to the next level. They still have their young bodies and just need to concentrate on the right person. Since they are very social they even can get together with one of their neighbors.
Women after 27 years old might be successful more when using internet, relative, and friends. Even at that age the skin, weight, and hair might be a problem. They need to put more efforts into their looks to be attractive to men. In addition, many ladies at about this age are very busy at work or improving job qualifications that they need to be really organized in order to have time for everything especially for such thing as dating. To start relationship is usually much easier than survive to change it to the next level.
Women after 40 years old might have in addition to look some health problems. The older people get the more and more health and age related issues they accumulate. On the other hand, with years individuals become wiser and more experienced which make them more reasonable with their expectations and priorities. Usually those women have better chances to find someone in places they regularly attend like churches, work, gyms, or different kinds of clubs where members are both sexes.
Where to find your other half
There are many places where people gathered like concerts, movie theaters, sport stadiums, and even public transportation. Do not miss a chance; just try to learn to speak with people and some day your hard work of husband searching will be rewarded. Many men are lonely and maybe seeking for someone also. You never find out unless ask the right way in proper moment. Usually it is still better to meet one individual in person than 100 online even if nowadays one of the biggest helper in meeting people is internet where persons can see photo of each other and chat before giving phone numbers or Skype names.