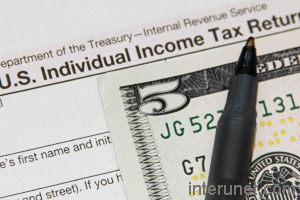 For some people it might be overwhelming to pay already taxes alone not telling about tax service fees in addition. That's why many try to find ways to do their taxes whether cheaper or for free if possible. So, in order not to pay much for tax services here are some suggestions on what other taxpayers do.
Ask your tax service company for a discount
Usually tax service companies offer discounts to new customers and often times leave the old clients to pay the full fees which rise from year to year. However, if you will ask about discount they might give it to you especially when it will be a cash payment.
Ask a family member or friend
Other option is to ask someone from your family or a friend who might know how to do taxes. Maybe that way these tax services won't be entirely free but it probably may still be much cheaper.
In addition, one of your friends or family members might work for a tax service companies and you might get a very good discount (if not for free) to do your taxes with that tax firm.
Some families get together and buy some tax software. Usually such program is not that expensive and if 4 – 6 family members could do their taxes on one of such tax software it would be a really good deal.
Do taxes yourself
One of many ways to calculate your taxes for free is to do your taxes on your own. It is not that hard especially if you have just one w-2. You may do it trough irs.gov if you income is not over their certain limits.
Calculate your taxes in the IRS building
There is also an option to go to the IRS building and do your taxes there entirely for free. However, it is a little bit extreme for many people. Be aware that there are many taxpayers who cannot afford to pay tax service fees. Therefore, you might face the risk of staying in the line from about 5 am to 9 am and even be turn down that day because they cannot accept more people than certain their daily limits.
Seek for non profit tax assisted programs
You can find on-line where are non for profit tax assisted programs in your area. They will do your taxes entirely for free also. However, as with IRS building they have lots of clients. The chances are that you will be turn down for the day is high even though you waited. Plus even if you were accepted you will still have to spend lots of time there because they usually have volunteers as tax preparers for whom it might take longer to complete your tax return often time due to lack of experience. Some of their checkers are usually more knowledgeable and experienced, but often such tax assisted programs are short on those volunteers.
In addition, such tax assisted programs are very limited when it comes to your eligibility to do your taxes with them. For example, they might not accept you because of your income level, you came from a different state, or your business expenses were high for the tax year. So, before even lining up for such free tax services ask them whether you are even eligible to calculate your taxes with them in order not to waste your time on useless waiting.
Be aware that no matter how or who will do your taxes it should be accurate to your best belief and knowledge because regardless of everything you will still be liable for all that on your tax return is.