Image: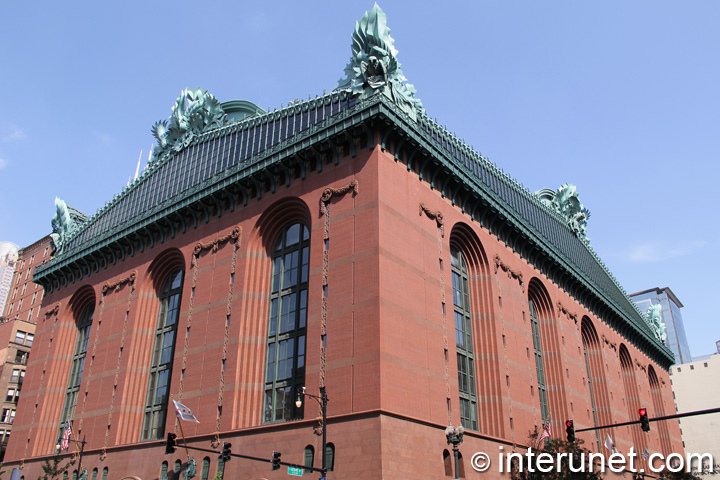 Body:
Location: between Van Buren St. and Congress Pkwy (North/South); between S Plymouth Ct. and S State St. (West/East).
Address: 400 S State St, Chicago, IL, 60605.
Approximately 756,640 ft2 (70,294 m2) building built with red bricks has four Entrance/Exits on streets from all four sides.
Harold Washington library a main Chicago public library and has huge collections of books, magazines, and videos. Library provides free story times for children and other events for kids and adults. It has free WI FI internet connection.