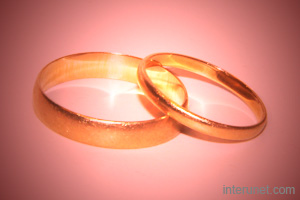 For all people wedding is a big day and many believe that how you spend it that way will live with your spouses. That's why couples try to make this day as much perfect as they can. They eager to make dreams come true. Oftentimes engaged people and their relatives prepare for months before such a big event in a lifetime. Total wedding expense will be determined by what you are up to. On a low budget it is possible to spend couple thousands and still organize well decent wedding inviting close friends and family members. But if affordability is not a question a few thousands might not be enough for the wedding dress only despite the fact that money cannot buy everything and this is especially true about happy marriage after the wedding day. In any case, there are some essentials expenses every couple should plan for while preparing for the union.
Rings
People usually choose for the metal white/yellow gold or platinum. It is matter of preference and not the metal itself. The most expensive purchase commonly is an engagement ring because of the stone.
Dresses
Even the cheapest wedding dress might cost not much less than $100. Commonly pretty decent dresses have price tags of $300 - $600. Some brides with perfect body shapes might look good in least expensive wedding gowns while many others need to buy something that will slenderize their body figures.
Car
People like to drive to the wedding ceremonies on limousines. Rent of such vehicle quite expensive even for relatively short period of time like half of a day or so.
Decorations
On one hand, decorations usually won't cost much, but if you need lots of them to decorate your house, cars, and the place where you book your wedding, it might accumulate in high figures as well.
Wedding ceremony
Depending on where you plan your wedding ceremony to take place it might cost from $10 to $400. Civil wedding ceremony is normally cheaper compare to religious one which takes place in church.
Wedding reception
The cost of the reception usually depends on how many guests will be asked to come for the party and where you plan to celebrate it. Entertaining invited people is tradition for many cultures, but all people do it in different ways. Some individuals prefer inviting people to their back yards while others book expensive restaurants. On the other hand, big families usually do not have even a choice but rent some space for the reception because they won't fit anywhere else. Other thing to consider is cost of food, drinks, music, and other entertainments you might want for your big day.
Marriage license and certificates
Accounting your religion, and place you will be marriage there are common questions will be asked to determine whether you are eligible to get married according to the local law or (and) religion. A marriage license is filed after the wedding ceremony takes place. Depending on where you are planning to get married judge, minister, or priest of any religious affiliation will complete and signs the marriage license.
The rules and charges for getting marriage licenses as a legal document vary but fees normally won't exceed $70. In some places marriage certificate can be issued for as little as $15, but some states fees for filing marriage license application can go over $60. Compare to other wedding expenditures those are least expensive ones.