Image: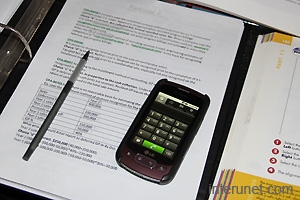 For some students group study is not that beneficial as one-on-one help. That's why tutoring help is so popular among students who want to succeed in their studying and decrease a number of dropouts from courses due to failing classes. However, nothing in our world is without some risks. Depending on a personality and ability to teach effectively tutor might not be useful because of many following reasons that everyone should be aware of:
Cost
Unless it is not your school free tutoring services, the tutor hours might be quite expensive pleasure to you. Usually they charge from about $25 to $80 an hour or even more depending on their education and experience.
Risk of wasting money
Usually tutors ask for upfront payments per each booked hour regardless of whether they will be useless to you or contribute a lot to your learning process. Not everyone might be comfortable to pay for something they did not receive yet.
Do not match
Different professors have unalike style of teaching, the same as students have their own unique ways of learning. Not all teachers might be suitable or match your personality, way of thinking, or needs. In addition, various people have dissimilar attitude and behavior towards other persons. That's why tutors may discourage you from studying the materials or even push to the decision of dropping the class or school.
Not helpful
All tutors have their strengths and weaknesses in certain subjects or even topics. That's why students should not assume that if they were impressed with a tutor's deep knowledge when he helped with their previous class, those individuals receive the same quality of help in the current course. It is very disappointing when you paid for services and did not get almost anything back.
Receive misleading information
Some tutors are ashamed to say that they are not sure or do not know something. They might give you their wrong opinion which may harm or even jeopardize your class score and significantly affect your grade.
Not convenient
It might be inconvenient for you to spend lots of time on getting to the tutor. You may think that it is waste of valuable hours and it would be better to learn on your own rather than wait for not guaranteed help. People cannot know everything and no one can reassure you that tutors will definitely solve your problem or assignment.
Hard to get an appointment time
Usually good tutors are book all the time. You need to schedule an appointment sometimes few weeks ahead. Maybe it is still good for a project or some big assignment which is due at the end of the course, but for current homework that might not work. It is especially the case, when a student waited to the last possible minute and then tried to get assistance.
Misunderstanding
Usually this might happen with remote tutoring services when you order a tutor's help online. It is longer and harder to explain your needs when you send messages via email to such tutors.