Image: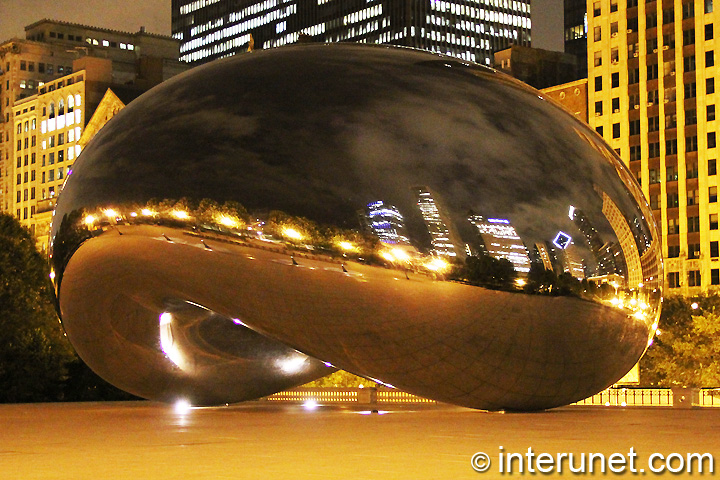 Body:
Location: East of Michigan avenue: between Washington and Madison streets.
Construction: 2004 - 2006
Chicago Cloud Gate is located in Millennium Park and has a nickname "The Bean" because of its look-alike shape. Welded stainless steel sculpture is unique and popular because of its reflective abilities. It reflects the city helping tourists to make perfect shots of Chicago and its skyscrapers.