Image: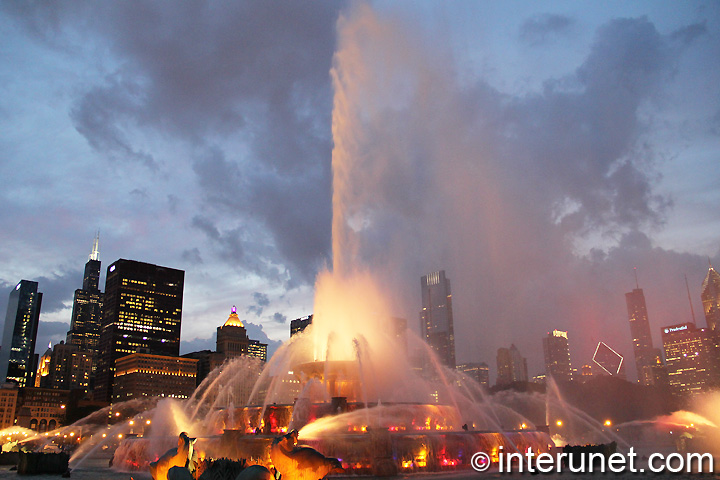 Body:
Location: Grand Park; west of Lake Shore Drive; between Jackson drive and Balbo Avenue.
Chicago Buckingham fountain is located in Grant Park near the Lake Michigan and is one of the largest fountains in the world. The fountain is very famous historic landmark not only Chicago but the whole United States. Buckingham Fountain was a point from which historic route 66 began and run 2,451 miles (3,945 kilometers) all the way to Los Angeles.
This already gorgeous rococo styled structure is decorated with color lights to make the fountain equally beautiful during the day time and night with its evening light shows.