Image: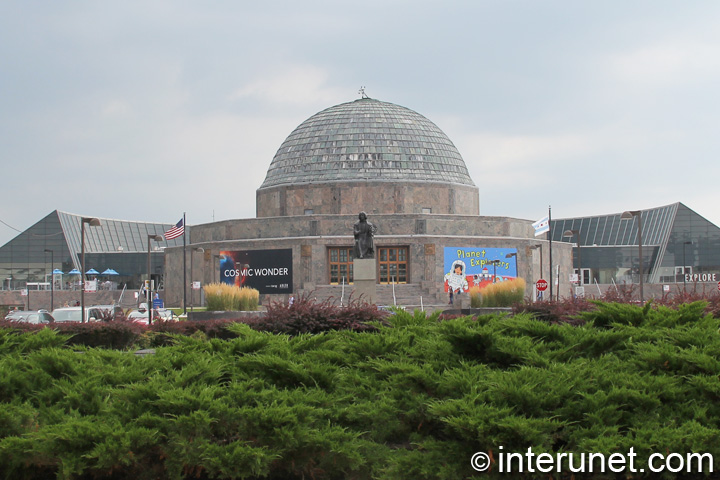 Body:
Location: Northerly Island, East side of Museum Campus.
Address: 1300 Lake Shore Dr, Chicago, IL 60605
Built: 1930
The Planetarium is famous for its immersive sky shows, star parties. Adults and children can use loaner telescopes to watch stars and planets closer and learn through play about them.
Man-made Northerly Island is a perfect place for relaxation. It has beautiful park with spectacular view on Lake Michigan, Navy Pier and Chicago skyscrapers.